Latest Project
19.11.2019

Membekal Dan Menghantar Kertas Simili Warna A4 Ke Unit Stor, Bahagian Aset, Jabatan Bendahari, Universiti Kebangsaan Malaysia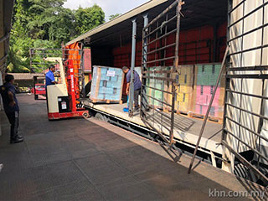 18.09.2019

Repainting Works Main Tower, Car Park & M&E For IPP Bukit Aman, Kuala Lumpur
Welcome to our site - khn.com.my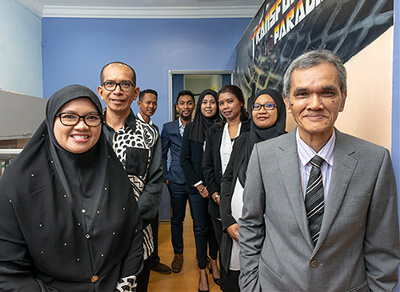 KHN TRADING & CONSTRUCTION RESOURCES SDN. BHD. will meet all of your construction needs, from architectural design to structural engineering and M&E all the way through interior design to give your building the right look and feel following project completion.

Our construction experts routinely tackle projects covering a broad range of uses and budgets — from villa and home construction to bigger commissions including apartments ,commercial shops and wedding halls. Whatever your dream, we can make it a reality.
As a crucial partner in the design and construction process, we take the time to listen to our customers' needs so that we can produce optimal results our buildings' owners will love. Tell us your dream, then watch it become a reality from the ground up.

In addition to construction and technical services, KHN TRADING & CONSTRUCTION RESOURCES SDN. BHD. also runs a thriving supply business, connecting local buyers with the top-notch construction materials we import for our own use directly from factories abroad, including marble, kitchen and bathroom furnishings, swimming pool materials, paints, and more. When you buy with KHN TRADING & CONSTRUCTION RESOURCES SDN. BHD., you're sure to get the best. We sell the same materials used in our own construction projects, and we only put the best in our buildings..


Structural
Urban and Housing Development, Complexes High-Rise Buildings and Structures, Office Blocks Painting work
Mechanical
Air Conditioning and Refrigeration, Mechanical Ventilation System, Fire Fighting and Prevention Systems, Cold / Hot Water and Water Reticulation System.
Trading
Supply Paper 70GSM / 80GSM size for A4, A3, F4, B4 Product : Double A, Paper One, Excellent Copy Paper, IK Yellow and etc, Supply Colour Paper A4,
Supply Toner & Ink

Supply Paint Product
Jotun, Sissons Paint, ICI, Nippon Paint, Bina Paint and etc.